Moon River Flowers are grown in the heart of Christchurch City on leased Red Zone land - it doesn't get more local than this!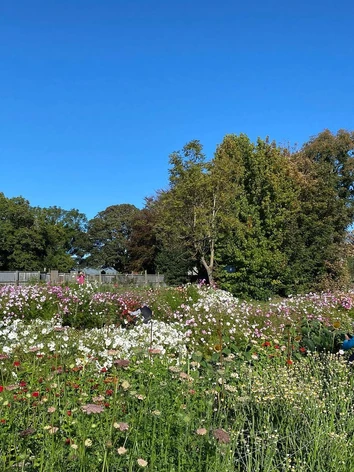 I grow 'slow flowers' - field grown flowers that bloom in harmony with the seasons - which means what I have on offer is always fresh and exciting.
Moon River flowers are natural, beautifully scented and have a whimsical cottage garden aesthetic.
On selected dates Moon River will be open to the public for 'pick your own' experiences. Seasonal workshops are also offered for flower lovers to expand their floral design skills.
I care about the environment from the ground up and that's why Moon River grows using organic principals to take the best care of the microorganisms in the soil.
Healthy soil grows healthy plants and healthy plants provide us with the most beautiful flowers.
Be sure to follow Moon River on Instagram and Facebook to stay informed about what's happening on the farm or better yet - subscribe to our mailing list below.